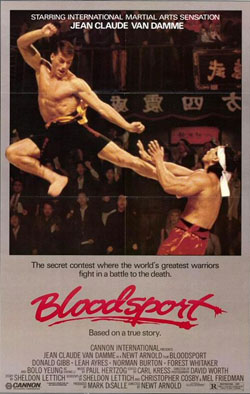 "Bloodsport" is the Netflix Instant Pick of the Week, and really I shouldn't have to go into any explanation as to why this could possibly be a recommendation from me. But I guess I will. By hook or by crook, despite sitting on a shelf for two years and going through huge edits, "Bloodsport" is probably Jean Claude Van Damme's most endearing and fun movie from his 1980's/1990's hey day. It is fun, has cool fighting sequences featuring multiple fighting styles, and the bad guy is played by the legendary Bolo Yeung.
But if that's not enough, you can watch this movie simply to enjoy the spectacle that is The Many Faces of Bloodsport, performed by an extremely emotive JCVD. Behold, Bloodsport Faces: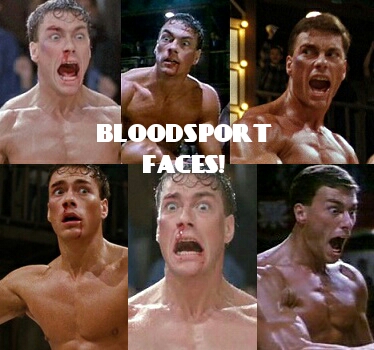 Now that just can't be beat.
If that's not enough, here is an article I wrote a while back about "Bloodsport" and which is still very accurate to this day.
So click here to watch it on the Netflix Instant and do some splits while you are at it!