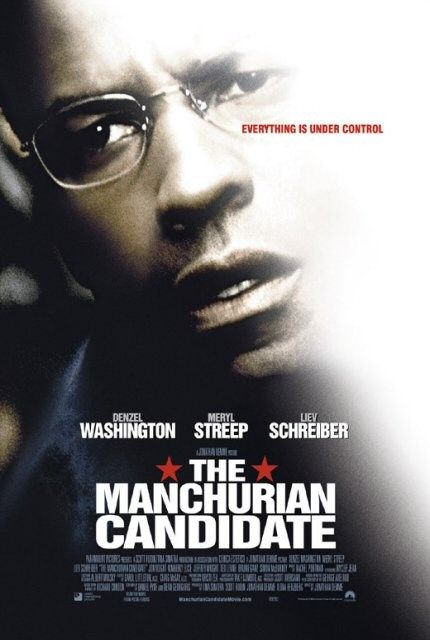 A remake of a popular 1962 film of the same name, Jonathan Demme's "The Manchurian Candidate" is an update on the 1970's political paranoia thriller genre, as it deals with the same sense of a world gone out of control, of evil powers in control at the very top sight unseen, of manipulation of the people and the strong possibility that the perpetrators of evil will not be held accountable for their actions.
Liev Schreiber plays the eponymous Manchurian Candidate, and Meryl Streep plays his domineering, always in control Senator-Mom, but the movie centers on Denzel Washington doing his Denzel thing. Everyone's acting games are on point, and watching Denzel try to figure out this weird mystery while Streep sinks her teeth into one of the most delightfully evil roles she has ever played really is Acting 101, just lots of great work done by excellent performers at the top of their respective games. This is a very solid movie, with the right amount of weirdness and strangeness to get across that sense of everything being just slightly off, which is very important for a film like this. "The Manchurian Candidate" is one of those instances in which the updated remake is actually just as good, if not better, than the original.
Don't believe me? Just watch it right here on the Netflix Instant and see for yourself how good this movie is, and then get back to me and tell me I'm right (or just watch the movie and leave me alone, I don't care).