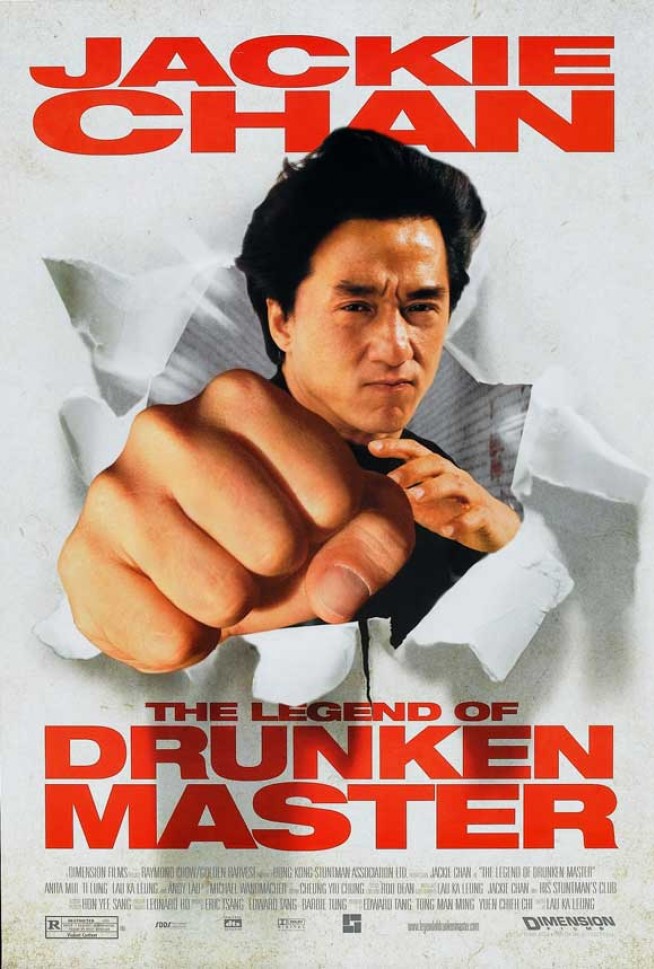 Some of you may be too young to know this, and some of you may be too old to remember, but the 90's was kind of a worldwide coming out party for kung fu cinema. Having been born in earnest in the 1970's in China, these "chop sockey" action flicks saw pale imitators crop up in America in the 80's before we just finally started the importing the straight dope from Asia to our shores.
By the time the late 90's rolled around, Chinese kung fu stars like Jet Li and Jackie Chan were getting roles in American movies like "Lethal Weapon 4" and "Rush Hour," and no longer did we need non-Asian counterparts to pretend to martial arts masters in our movies. We finally got the real thing. One of the movies that helped make this transition happen was 1994's "The Legend of Drunken Master."
A very loose sequel to the 1978 film "Drunken Master," Jackie Chan stars as legendary Chinese folk hero Wong Fei-hung, who discovers that the secret to effective drunken boxing is actual drunkenness. He also stumbles across an artifact smuggling ring and tries his best to stop the theft against his father's wishes. A fairly simple yet effective set up, this then leads to copious amounts of fighting, and each fight scene is better than the last. Jackie Chan is pretty much in his prime here, and choreographing all the fights himself, each battle is satisfying, eye-popping and fun as hell to watch. It also helps that the director Chia-Liang Liu was no slouch himself, having directed the Gordon Liu classics "Shaolin Master Killer" and "The 8 Diagram Pole Fighter." And if you want to know why Jackie Chan's fight scenes are always so great (and also why the comedy in these scenes work as well), check out the short yet valuable video essay below about the art of action comedy and marvel at how they've been doing it right since the 1980's, while our own homegrown directors continue to dick around with close up shots and hyper editing that renders each action scene ironically inert. Seriously, watch that video and learn you something.
Check out "The Legend of Drunken Master" right here on the Netflix Instant and dig the kung fu ass kickery!