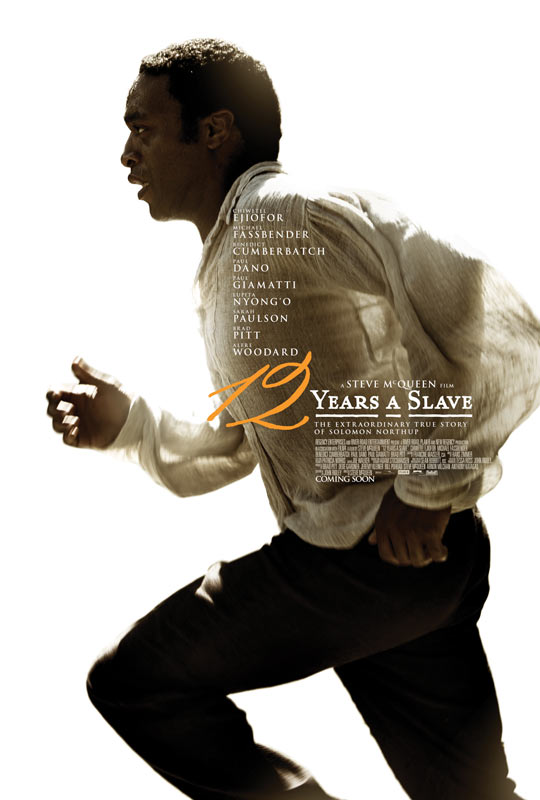 Look, no one said this was going to be fun for anyone involved, okay? This is a fairly remarkable story about human endurance and the atrocities of mankind, and while it may not be "enjoyable" or "entertaining," it still may be essential viewing for many people, whether they be cinephiles or people who just need a quick reminder of where we've come from, as that helps see where we need to go. No, no one said "12 Years A Slave" was going to be a cinematic walk in the park. But then again, maybe that's the very reason why it should be seen.
This is based on the very true story of Solomon Northup, a man from New York in pre-Civil War America who was drugged, kidnapped and sold into slavery in the South, where he spent the subsequent twelve years of his life living as a slave named Platt. This is the story of his survival and the horrors he saw while in this horrible position. Being a free and educated man at the time of his kidnapping, he had the skills necessary to relate his story when it was all said it done, get it down in writing in the form of his memoir, one which was subsequently fact checked and deemed as accurate by scholars over one hundred years later, so what we have here is a first person account of one of the most troubling and disturbing chapters of our American history.
And all of that truth is wrapped up in a very well made movie, as "12 Years A Slave" has many things going for it outside of just this incredible story. The acting across the board is great, with too many great actors both known and unknown to just start rattling them off here. And then there's Hans Zimmer's score, which bounces back and forth between haunting and horrific, especially during a couple of very dark and intense scenes, in which it sounded like Zimmer brought something out of his "Inception" playbook, to great success. And the direction is great, very confident in what is being shown and how it's being presented, prepared to show the audience some tough images and trusting that they will be able to go along for the ride in order to get to the somewhat positive ending, all things considered.
It has been a long time since "Roots" and unlike the comic book-y spaghetti western "Django Unchained" this is a movie that seeks to drive home the truth of how people treated each other one hundred and fifty years ago, and of course if these stories aren't told, then they get forgotten, and we all know what happens when his history gets forgotten. It gets repeated.
I do take issue with the fact that this movie doesn't really drive home the whole "12 years" aspect, as really it felt like maybe a year or two tops before the story ends, so I definitely did not sense a massive passage of time like that in this film, which is strange considering the title. But that's really the only problem I have with this otherwise great movie, one which will likely be talked about and analyzed and discussed for generations.