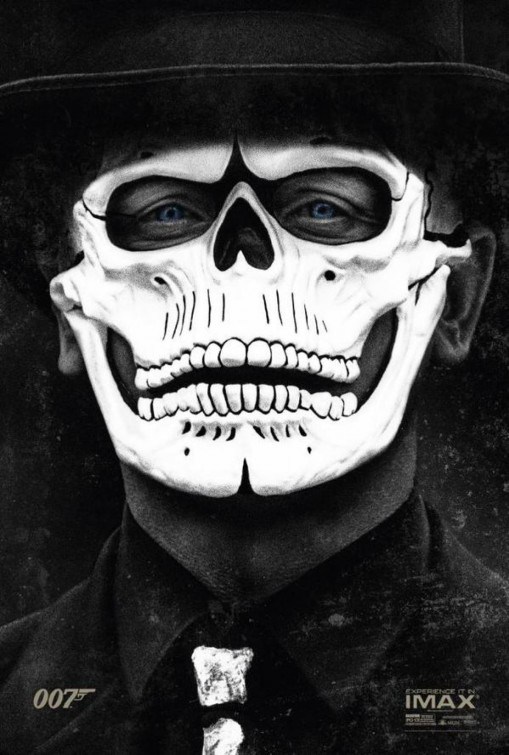 Here we are again, watching and reviewing yet another James Bond movie, this time in the form of "Spectre," the follow up to the hugely successful and well liked 2012 movie "Skyfall," and not only did we get a returning Daniel Craig as Agent 007, but director Sam Mendes came back as well, bringing with him his sense of craftsmanship and detail which has made the last two Bond movies the best looking and most technically accomplished of them all. Lush, gorgeous and epic, "Spectre" arrives as the biggest and most expensive Bond movie ever, but did that necessarily translate into a "good" Bond movie?
For some reason, there are many out there who are really down on this movie and kind of hate it. A glimpse at Rotten Tomatoes or Metacritic shows a very divided response, with people who didn't like "Spectre" expressing that they really didn't like it. Do these people not remember "Die Another Day" or "Quantum of Solace" or the entirety of the Roger Moore era, which culminated with one of the worst big budget movies of the 1980s, "A View to a Kill?" I'm not going to say that "Spectre" is the best of the entire series, and I wouldn't even say it's the best of the Daniel Craig Bond movies (cause it ain't) but this movie is hardly worthy of derision. If anything, it delivers a lot of the classic Bond tropes that have been largely missing for the last few films, while maintaining the more serious edge of these post-Brosnan movies, so while the movie does indeed have a stumble or three here and there, it is mostly quite good and still nails what makes Bond movies fun as well as what makes these Craig-led movies different from the rest.
In "Spectre," James Bond is going around the world on a secret mission given to him in a recorded message by the former M (Dame Judi Dench), and this mission has him going around looking for different shadowy figures who lead him to other shadowy people which then leads him to a shadowy organization, an organization complete with a corporate logo (who did they commission for that octopus logo anyway? Did one of the board members have some graphic design experience?). Along the way he (predictably) beds a couple of women, does some drinking, some shooting, some car chasing, careens down a mountain in an airplane, fist fights a giant on a train, cracks a couple of jokes…you know, secret agent stuff.
The whole deal with "Casino Royale," which people tend to forget now that it's been ten years since that movie came out, was that it was a resetting of the famed movie series. "Die Another Day" in 2002 reached a level of ridiculousness in terms of characters, gadgets and story that saw people desperate for something different, so "Casino Royale" was made as an origin story for Agent 007, with most of the classic Bond tropes and conventions excised. Bond did much more work with just his fists instead of a plethora of exploding pens and briefcase helicopters, and things like the jokes and the "shaken, not stirred" martini and even the iconic Bond theme were completely minimized if not altogether removed, which gave us a Bond movie that had more in common with recent successes "Batman Begins" and "The Bourne Supremacy" than it did "Moonraker" or "Tomorrow Never Dies."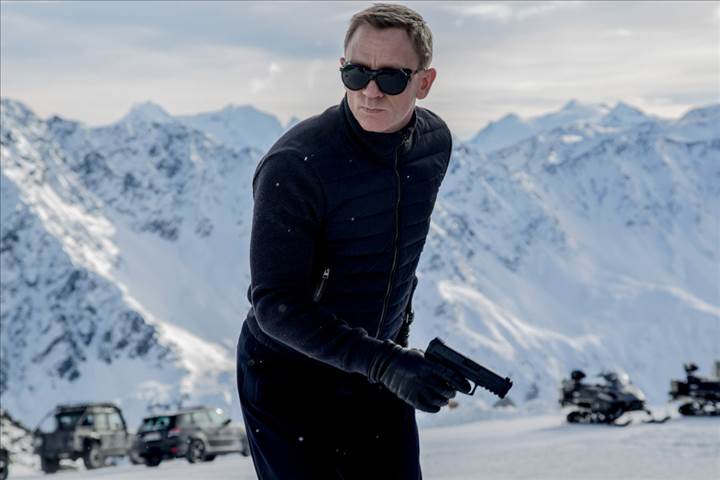 Then with the subsequent Daniel Craig Bond movies, these tropes were slowly reintroduced, until we got to the very last scene of "Skyfall," in which we finally had in place a Miss Munnypenny (Naomie Harris), a new M (Ralph Fiennes), a couple of gadgets made by the new Q (Ben Whishaw)…for the first time since 2006, we had what felt akin to a classic Bond film. And now with the reintroduction of the classic 1960s evil organization S.P.E.C.T.R.E., we have what can actually be considered the first proper James Bond movie of the 2000s, complete with an iconic henchman, action scenes punctuated by jokes, and even an exploding gadget (not a pen this time, but still something equally as mundane). It was a long hard road, stripping down this very iconic and long lasting franchise down to its most base elements and then rebuilding it back up over the course of four movies and ten years, and for the most part, it has been a success, despite the mixed reception for "Spectre."
And there are a few things about this movie that does keep it from reaching the upper echelons of Bond movies, where movies like "Skyfall" and "Goldeneye" and "From Russia With Love" reside. The plot has a "twist" that is obvious from miles away, the re-emergence of a character long associated with the titular evil group, and the big reveal falls a little flat because…well, because we were ahead of it. We knew "the twist" before the movie started (well, those of us who have seen James Bond movies before). As a matter of fact, this twist is such that it would only resonate with people with knowledge of the Sean Connery era of James Bond, and people who don't know about past iconic villains will probably be left scratching their heads a little wondering why "Spectre" was pulling in elements seemingly from the Austin Powers movies (I mean, how else would they interpret the inclusion of a certain cat?). There is also a second twist that was also immediately obvious to anyone who has seen any movie before, as a person purporting to be a good guy turns out to be a bad guy to the surprise of absolutely no one. Also, at two and a half hours, this is the longest of all the Bond movies, and rest assured, you will notice this extra length. While there are plenty of action sequences, the movie still does a little bit of plodding along, as this story could have certainly been tightened up a bit.
But otherwise, "Spectre" is perfectly fine as a Bond movie. The action scenes are cool, with the opening scene set during a Day of the Dead festival in Mexico and an extended and brutal train fight as obvious stand outs. Dave Bautista continues his run of surprising movie performances as Mr. Hinx, a silent henchman with metal thumb nails perfect for eye gouging and a million-yard stare that would scare the pants off anyone he chooses to fix it on, and he makes for such an imposing presence that he dominates any scene he appears in. Christoph Waltz as, uh, "Oberhauser" feels like sort of obvious casting for a role like this, with Waltz doing much of his trademark smirking and disarming charm to bring life to this villain, and while it never felt unique or weird or dangerous (something Javier Bardem pulled off with his own villain in the last movie), he is still reliable and interesting as Bond's foil. It is also pretty cool that they had a lot more for M, Q and Munnypenny to do in this movie, as they got great actors for these roles, which would have made it a shame to just push them to the side, so instead they have their own secondary plot about trying to stop a worldwide government surveillance initiative, which predictably only M sees as being problematic.
And while this is most likely the last Bond movie to be made by Sam Mendes, hopefully whoever picks up the reins next will continue the tradition of making these Bond movies look amazing. Between Roger Deakins' great digital cinematography in "Skyfall" and Hoyte Van Hoytema's lush 35 mm cinematography here, these movies has never looked better, and it would be a shame to take a step back in that department. Great compositions, gorgeous lighting, these things go a long way to making these movies what they are, and they need to keep this up, whoever comes aboard next.
I really wanted to love this movie, and while I don't love it, I still enjoyed it and look forward to sitting down for a cool Bond trilogy (I am skipping the entirely forgettable and not entertaining "Quantum of Solace") that, with a bit of retconning on this film's part, actually makes for a complete whole. While not as good as "Skyfall," if this were Daniel Craig's last outing as the world's most famous fictional spy, it still feels like a good ending overall to these set of movies.