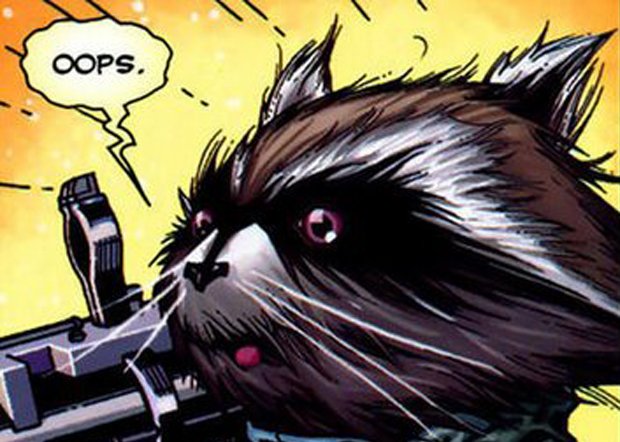 The best part about going to the movies in the months leading up to the summer season? All the trailers for the big summer blockbusters. These are usually movies that are heavy on spectacle and have a lot of visual excitement going for them, which almost always makes for at the very least…a good trailer. But sometimes these trailers promise more than just big blockbuster excitement, and even rarer still is the big movie that delivers on these promises made by marketers and advertisers. But still, a movie trailer is like an unscratched lotto ticket…as long as there is hope, we're good to go, and it's worth something. So what are these trailers worth?
Godzilla
It looks like one of the biggest accomplishments of last year's awesome big monster movie "Pacific Rim" is that is got people primed and ready to accept the possibility of an honest-to-god actually well made "Godzilla" movie. One of the most iconic and legendary movie monsters of all time, it is about time that someone actually did make a movie featuring the giant, scaled, radioactive brute that's more than just watchable. This actually seems like maybe the first time since the original "Gojira" from 1954 that the concept of a giant reptile-like beast arising from the waters around Japan in the wake of World War II is being taken seriously as an idea for a movie, and not just fodder to make something ridiculous and over the top (which has its place, don't get me wrong, but still, there's more than one way to skin a catfish).
So first there was the teaser trailer, which hid the big guy for the most part and instead just focused on setting a heavy and doom-laden mood, portending much chaos and destruction on a massive, worldwide scale, only really revealing at the end that this is a "Godzilla" movie at all. The most interesting aspect of the whole thing? The use of the intense vocal theme for the Black Monolith from "2001: A Space Odyssey," which used in this context, actually makes "Godzilla" seem like…gulp…a monster movie?!? What a novel idea!
And then they just released the below full length trailer recently, and after opening with a solid voice over from Bryan Cranston, they bring back the 2001 music, doubling down on the mood they are trying to set, making sure you know this will not be like any of the more ridiculous Godzilla movies of the past. My favorite part of this trailer? The painting of Godzilla coming up out of the water, and then the quick shot of Godzilla actually doing it shortly thereafter. They are really selling the epic scale of this thing. And who knows, it may be the biggest movie of 2014 in more ways than one.
Guardians of the Galaxy
From the outside looking in, this is kind of the head-scratcher of the summer.  Riding high on the success of their "Cinematic Universe," Marvel has now found themselves emboldened to the point where they felt comfortable making a $100+ million sci fi space adventure about a motley group of criminals who also are going to fight for good somehow? After watching the trailer for "Guardians of the Galaxy," it is apparent that Marvel now has some balls to be making this thing.
It ain't a superhero movie, there is no one identifiable like an Iron Man for people to latch on to, instead they get aliens and that dude from Parks & Recreation and a talking, spitting, gun-toting raccoon. This is going to be by far the weirdest thing coming out this summer, and good for Marvel for making this leap, along with the upcoming "Ant-Man" movie.
And what do "Godzilla" and "Guardians of the Galaxy" have in common? Both are made by directors who are getting their first cracks at big budget filmmaking, both coming from the indie world where they learned to do a lot with a little. And now that they have a lot to work with from the get go, let's see what gets cranked out. In the case of this movie and James Gunn, we may have a career defining film for him, for both good and for bad.
By the way, Zoe Saldana has now proven she looks good green as well as blue, and Rocket Raccoon is enough to get my butt into the seat opening weekend.
Transformers: Age of Extinction
Unlike the previous two movies, "Transformers: Age of Extinction" is by a guy who knows damn well how to make a big budget action blockbuster. As a matter of fact, there may be no other person on the planet more qualified to handle the logistics to bring movies this big to life in movie theaters around the world. Like his style or hate it, no one does BIG MOVIES like Michael Bay, and I'm down for another go around with Michael Bay and his giant transforming robot alien franchise.
And I say that knowing that the other three "Transformers" are not that great. Actually, that second one is downright terrible in just about every way possible. The other two are alright and have their individual merits. But just like those unscratched lotto tickets, the trailers for all of those movies promised the most epic insane movies ever, and in some ways they delivered and in other ways they did not, and here is another Transformers trailer that again promises the biggest spectacle imaginable, including the sight of giant Optimus Prime apparently taming an even more giant dinosaur transformer, because why the fuck not, man, dino-bots, yo! Anyway, that's the reaction they are hoping for.
So giant robots, a giant rampaging reptile monster and an intergalactic sci-fi space adventure? This is going to be an epic summer. At least that's what we're being sold right now.