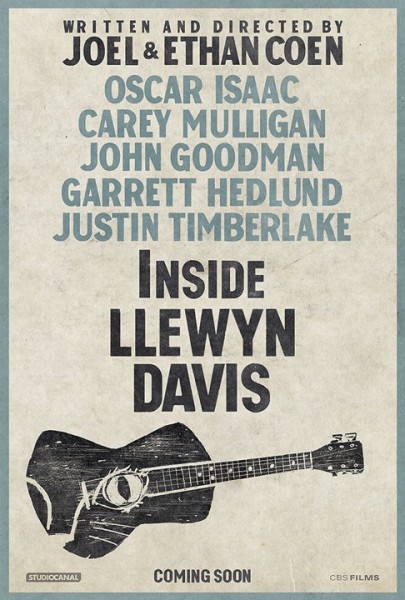 The Coen Brothers are back at it, this time coming at us with a period piece maybe musical comedy/drama/dramady(?) about a folk singer trying to make it big in 1960s New York City, and since this is from the makers of such films as "Raising Arizona," "Fargo," "The Big Lebowski," "O Brother, Where Art Thou," "No Country For Old Men," and "True Grit" among other gems and classics, how can this not shoot up to the top of my must see list of the year? And the same goes for you. You know wanna see this already just based on the pedigree. Well guess what? Now there's a trailer, t0o.
Oscar Isaac somehow landed the lead role and I am sure it made his day when he got that phone call, and you know what? Based on this trailer, he looks pretty awesome, I like the laconic, laid back look and feel, and actually this trailer is put together pretty well and comes to an interesting climax that really makes me anticipate what happens with this character and how he's going to actually play out. It's cool to see the Coens mixing it up with some new people, including the now always reliable Justin Timberlake, of whom they utilized both his acting chops and his musical abilities for the soundtrack. Also working on the movie's music is T Bone Burnett, and that worked out great for "O Brother, Where Art Thou" so there's no reason to doubt it will work here.
So just watch this awesome trailer and bask in the glory of new Coen Brothers. And kids, this is a red band trailer, so make sure your parents are not in the room when you watch this.