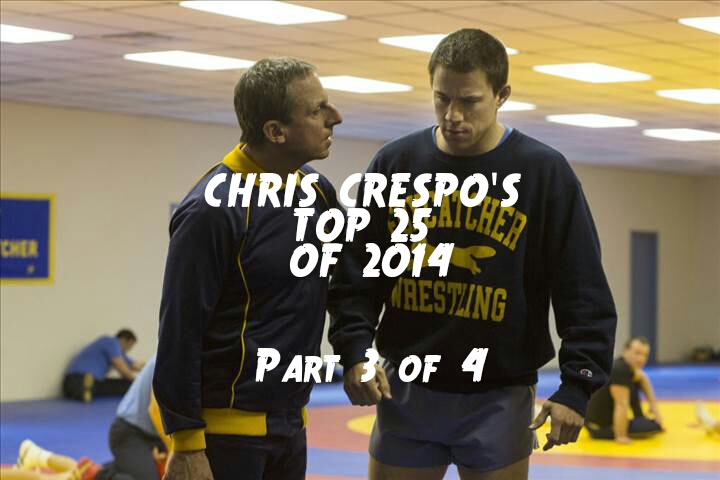 Now we are getting into the nit and the grit, the top ten of 2014 is underway. Movies that can either take us to whole other galaxies or just bring us right back here to Earth where shit that happened fifty years ago is still happening today, films that can tell us a real story of a psychotic person or make up a story about a fake psycho and still have it ring true in a weird way, here we are with numbers 10 through 6 of my top 25 of 2014 (that's a lot of numbers).
Click here to check out the rest of my top 25 movies of 2014.
Click on the highlighted movie title to access the full review.
---
10. Snowpiercer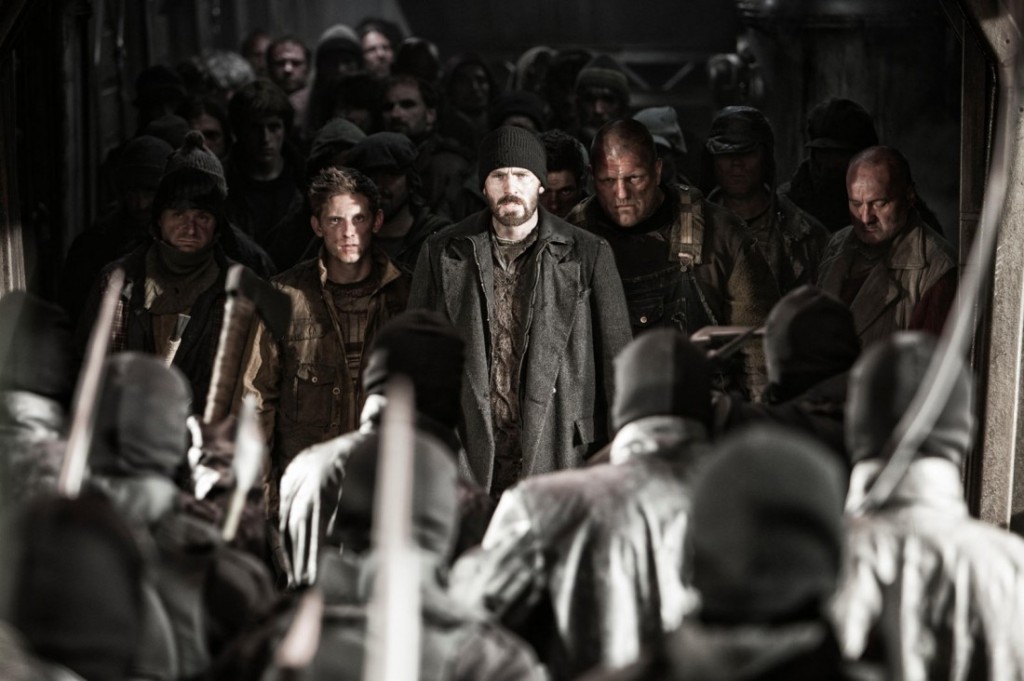 "Snowpiercer" is a South Korean blockbuster film, in that it was made for $39 million (the biggest budget ever for a S. Korean film), features Hollywood movie stars, and was hugely successful. As it should have been, because "" is a crazy movie about a revolt, as the poor and downtrodden of a community rise up and attempt to overthrow the wealthy people in charge. The caveat? Everyone, rich and poor alike, are all on the same bullet train, which is zipping around the world 365 days a year, a world that has been destroyed due to nuclear winter. The world's survivors are on the train, with the poor crammed into the back and the rich occupying the front, and the poor, led by Captain America himself Chris Evans, starts the trek from the back of the train to the front, coming across tons of obstacles along the way. This movie is downright crazy and it is so well made it is kind of ridiculous. Easily one of the most interesting sci-fi movies to come out in a long time, "Snowpiercer" is a great, original movie, well worth checking out and is definitely one of my favorites of the year.
---
9. Nightcrawler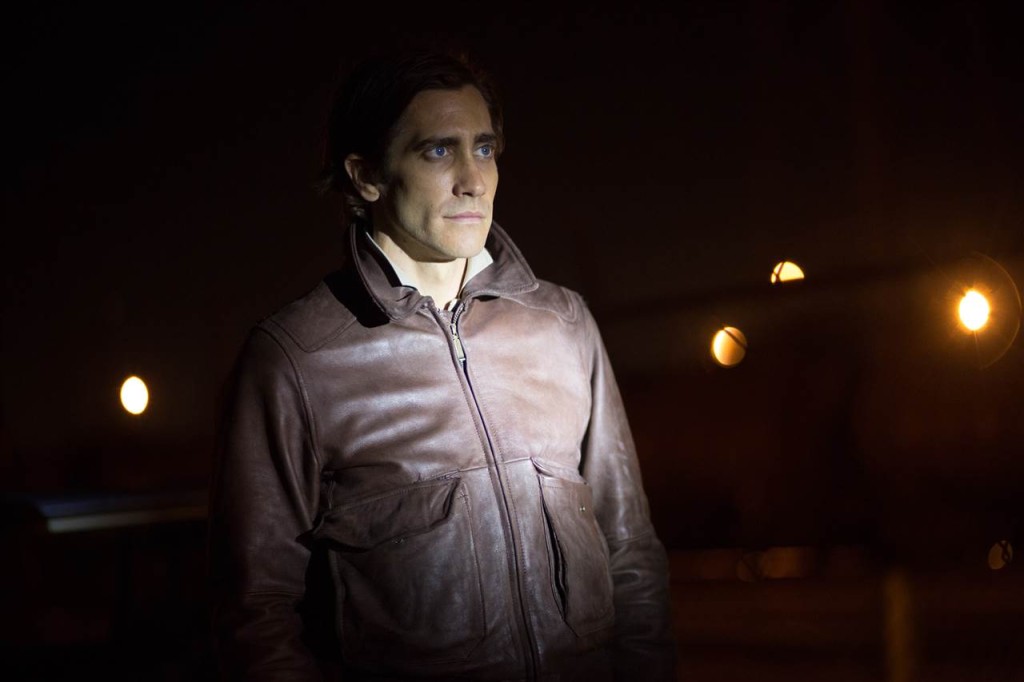 "Nightcrawler" could considered satire if it didn't already feel so close to the truth. Jake Gyllenhaal (who has emerged as a master of playing obsessive, slightly unhinged characters) plays Lou Bloom, a somewhat psychotic hustler who stumbles across the profession in which independent cameramen go around recording crime scenes and such in order to sell them to the media. Bloom discovers he is quite good at this job, mostly due to this lack of morals, and he becomes quite successful, which becomes a reflection of the lack of morals of the news agencies who pay him. An indictment of our 24-hour news culture and the people who both consume the crap put on television and who produce it, "Nightcrawler" is a tense, well made thriller and works as both a piece of pulp entertainment and as a piece of art trying to say something about our current world and climate.
---
8. Interstellar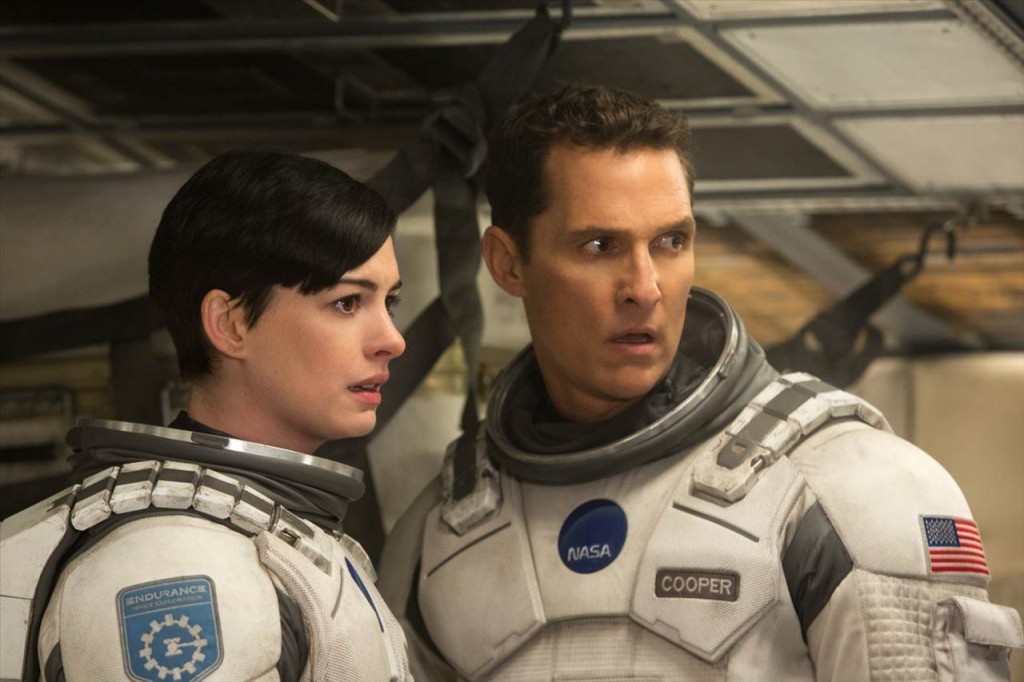 Christopher Nolan is back, this time with a gigantic space-bound sci-fi movie involving wormholes, time travel, alternate dimensions and more! "Interstellar" is a huge movie, in which Matthew McConaughey plays an astronaut tasked with finding an habitable planet for the rest of humanity stuck on a dying Earth. Playing with big ideas about who we are as a species, our relation to the rest of the cosmos, and the slippery nature of time, this is a film that starts pretty conventionally and then eventually gets to some weird, out there places thematically, coming up with a daring ending which shows that Nolan felt his audiences would be able to keep up with the weirdness and would hopefully appreciate where he went with the story. "Interstellar" is like "2001: A Space Odyssey" with heart and emotion. It is like the best movie M. Night Shyamalan never made. It is a wonderful film which will be watched and appreciated for years to come and stands out in a year of great science fiction as the best sci-fi movie of 2014.
---
7. Foxcatcher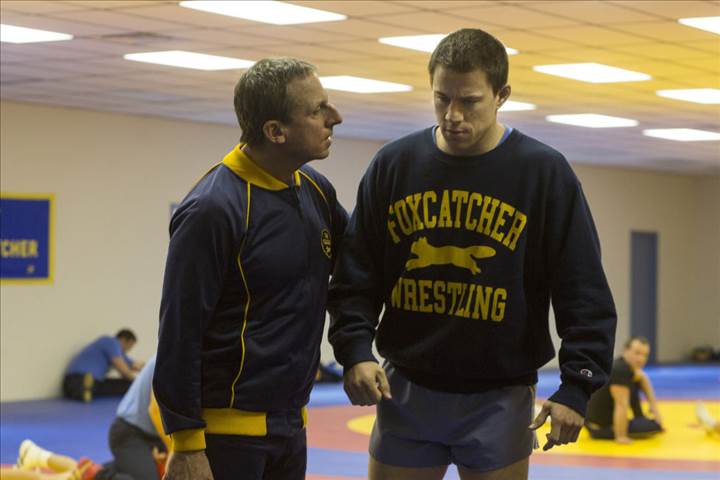 In a year loaded with true life movies, "Foxcatcher" is probably the most chilling of them all. Based on the weird relationship between old money millionaire (billionaire?) John du Pont of the hugely successful DuPont Family and the U.S. amateur wrestling team of the 1980's and early 1990's, this is a dark, intense movie featuring amazing performances from Steve Carell, Channing Tatum and Mark Ruffalo and putting a spotlight on one of the most bizarre chapters in U.S. sports history. The way the relationships in this movie develop and change and morph over time is kind of crazy, and you can't help but feel the psychosis of du Pont through Carell's performance, or the loneliness and desperation of Tatum's Mark Schultz, so eager to please his new mentor, wanting so badly to win and to be the best, but also ill equipped to handle the societal and personal pressures placed on him by du Pont. I love this movie and very much want to see it again, maybe as a little Bennett Miller marathon along with "Capote" and "Moneyball," because let me tell you, this guy's got the goods.
---
6. Selma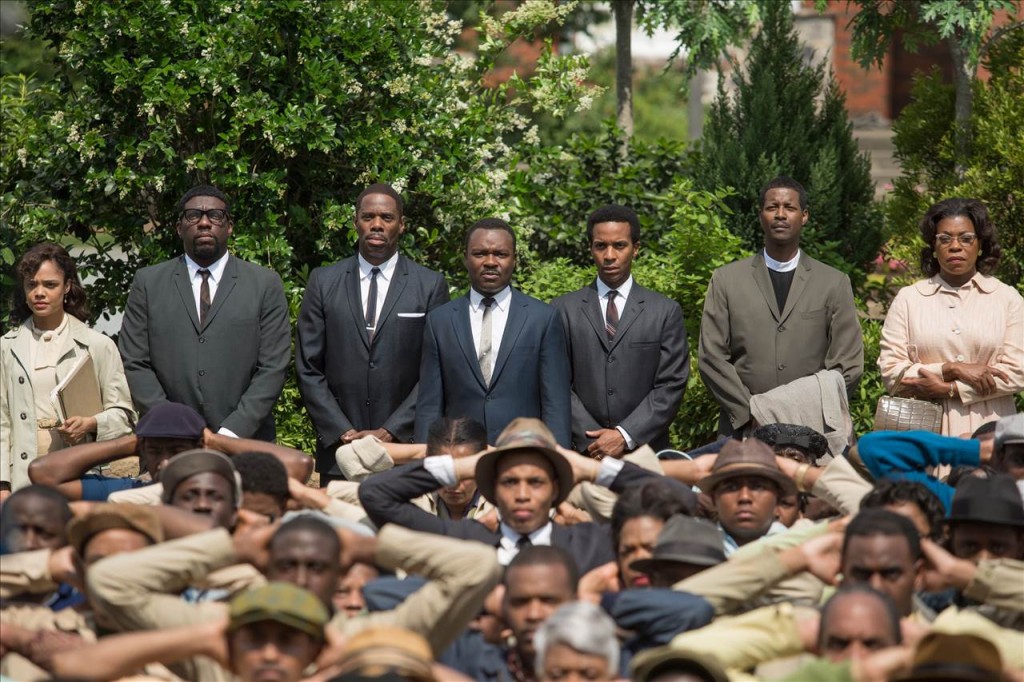 "Selma" is a powerful movie, not because it explores a very tumultuous and important time in our nation's history, and not because it gets a little into the life of Dr. Martin Luther King Jr., but because the events of "Selma" and the issues at hand at that time still resonate today. A film not only about a specific protest and civil rights movement but also about such protests in general and how they are brought to fruition and what is expected to happen with them, this movie covers quite a bit of ground, even though it is only about one march and a very portion of one man's life. This is not a MLK biopic, as it only explores this one time period of his life, but this time period is still used to paint a bigger picture of who this guy was. It focuses on his problems and foibles as well as his successes and strengths, it gives us a glimpse of his family life and how important that was to him, and it shows us the response to his presence from those around him on either side of the fight. This movie has some palpable anger to it, it is strongly made and has a strong voice behind it and it will surely resonate for years as a great picture about one of the most dynamic and contentious times in our country's history, with obvious parallels to what is happening now.
Click here to check out the rest of my top 25 movies of 2014.
Click here to check out the rest of my reviews.