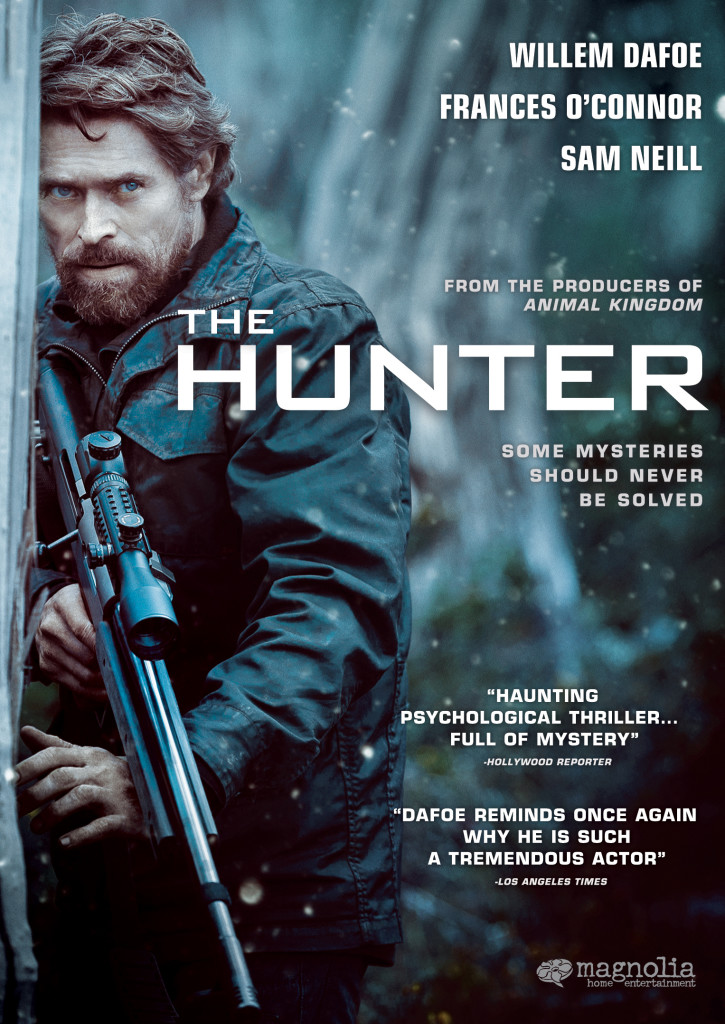 As heard in episode 145 of Cinema Crespodiso.
"The Hunter" is one of those rarest of movies, especially these days, which is to say, this is one of the very few times we get to see the great Willem Dafoe as the lead character in a film, as opposed to be relegated to the sidelines one of the many supporting roles that he routinely knocks out of the park. But here the movie is on his shoulders and he carries it wonderfully through the forests of Tasmania.
From 2011, this Australian production is an adaptation of a novel about a fella hired by a military biotech company to hunt down an elusive animal and collect its DNA, and as if that wasn't enough, this fella is instructed to finally kill any remaining traces of this already thought to be extinct animal so as to maintain a monopoly on what he finds.
Dafoe is this fella, and this fella is a hunter, but when he arrives at a very small town on the edge of the forest though to be the home of this animal, he poses as a university biologist doing unrelated research, trying to get one over on the few people around so as not to tip off his true intentions. But when he spends some time with a single mom and her two kids, he finds himself getting drawn into something else entirely, and of course it seems unrelated, until it is revealed to all be connected.
This story unfolds at a natural pace, never rushing, mimicking the days long journeys of the Hunter through the forests, sleeping out in the open at night, hiking for miles without another person around, diligently setting out to do all the things necessary to possibly find this rare animal. Instead as he searches and as the movie progresses the atmosphere slowly thickens and the tension mounts until the danger rears its head, and it all makes for a well made, satisfying thriller of a film. Dafoe is excellent, as is the always reliable Sam Neill, and it all just comes together as a solid movie.
See for yourself and watch "The Hunter" right here on the Netflix Instant.