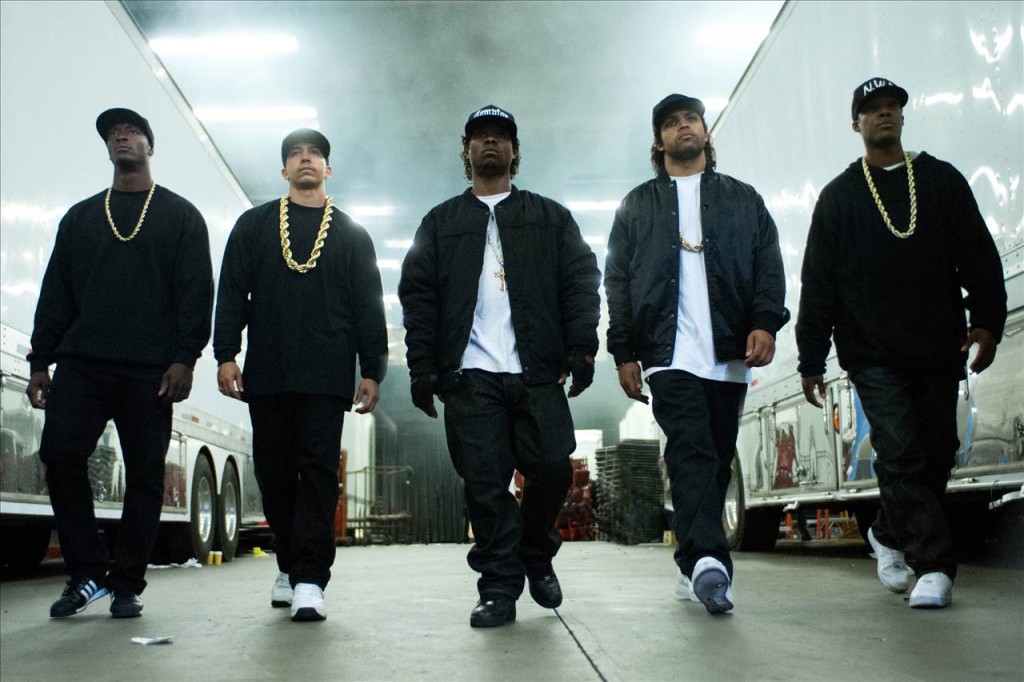 These movies are almost good enough to make it into my top ten of 2015, and even then, we are kind of splitting hairs because all of these movies are great and I would recommend people check out every single one of them, and if they've seen these already, then watch them again. Drama, comedy, budgets big and small, based on real life and science fiction, these movies run the gamut and they are all worth your time.
Each description is from my original review of each movie, and you can click on each title to see the whole review.
16. Cop Car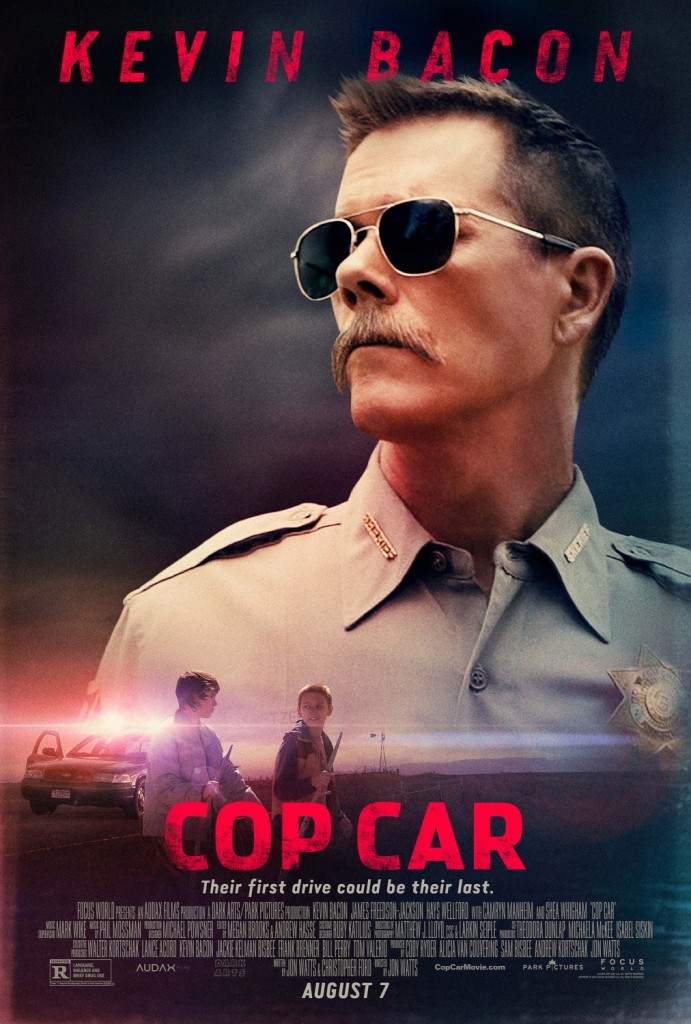 'Of course movies with twisty plots and lots of surprises and out of left field decisions and choices can be very fun and exciting, almost all of us enjoy stories with lots of characters and little subplots that add up to a bigger story that seems like it took months and months to craft into something so ingenious. However it is equally delightful when a movie comes around that is simple in story and execution and still leaves us feeling exhilarated from what we saw, maybe even more, and "Cop Car" definitely fits this latter category, as it is a short, simple tale, yet one that is involving and so well done that is becomes very suspenseful as well as quite funny, so when it is all said and done it feels like a lot still happened.
"Cop Car" is the story of what happens when two young kids in Colorado steal a sheriff's cruiser and take it for a joyride, and what that Sheriff (Kevin Bacon) does to get it back, as well as why he wants it back so bad (outside of it being his police cruiser and him being the sheriff and all that). And that really is it. We learn pretty early on that the two boys are runaways, though we don't know what they are running away from or why, and we really don't learn all that much about the Sheriff either. We are told just what we need to know, which is enough, and it works pretty damn well.'
15. Carol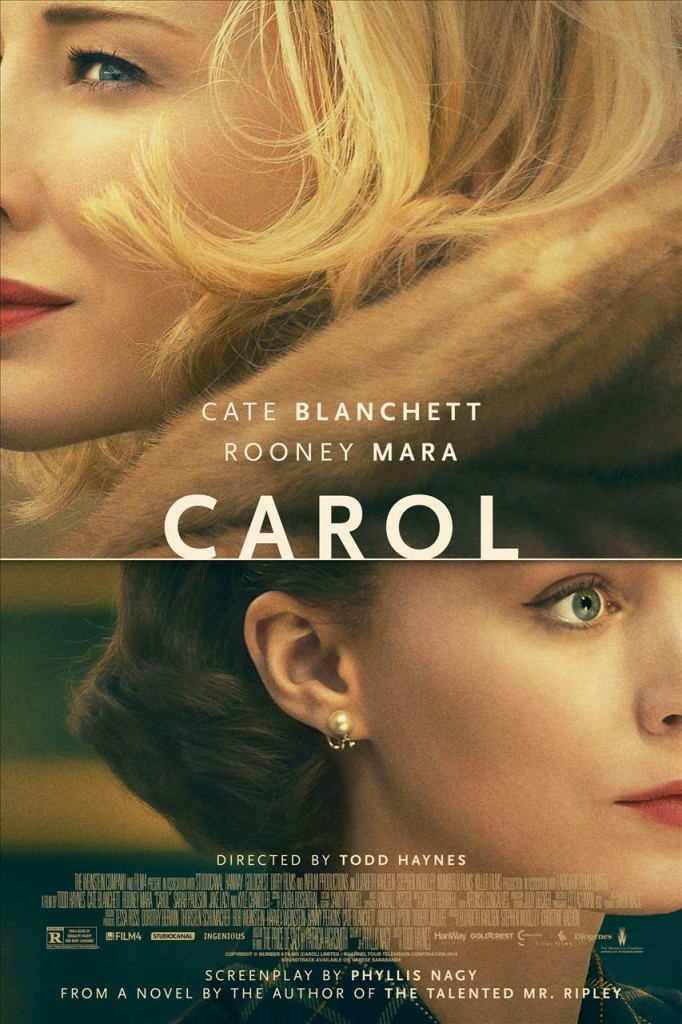 'The 1950s was not that long ago, especially when you consider how old some countries and cultures are, and definitely when you consider how old the entire world is, in comparison to that the 1950s was practically yesterday. And yet the time period was so different in so many ways, with gender and sexual norms in society established in a way to maintain the hetero-male dominance of the day. "Carol" is a love story set in that time period, a tale of what happens when two people fall in love in a time and place in which their love is perceived as abhorrent and deviant behavior requiring psychotherapy and segregation from society.
Which is a shame because if it wasn't for the dumb hang ups of the people at large and the ridiculous social mores foisted upon everyone, this would have been a nice relationship for everyone involved, but because the main characters had to deal with a bunch of bullshit outside of who they were, this relationship ends up involving a lot of anguish. Leave it to the ugly judgmental side of our culture to turn something so pure and wonderful into so difficult and painful.'
14. Steve Jobs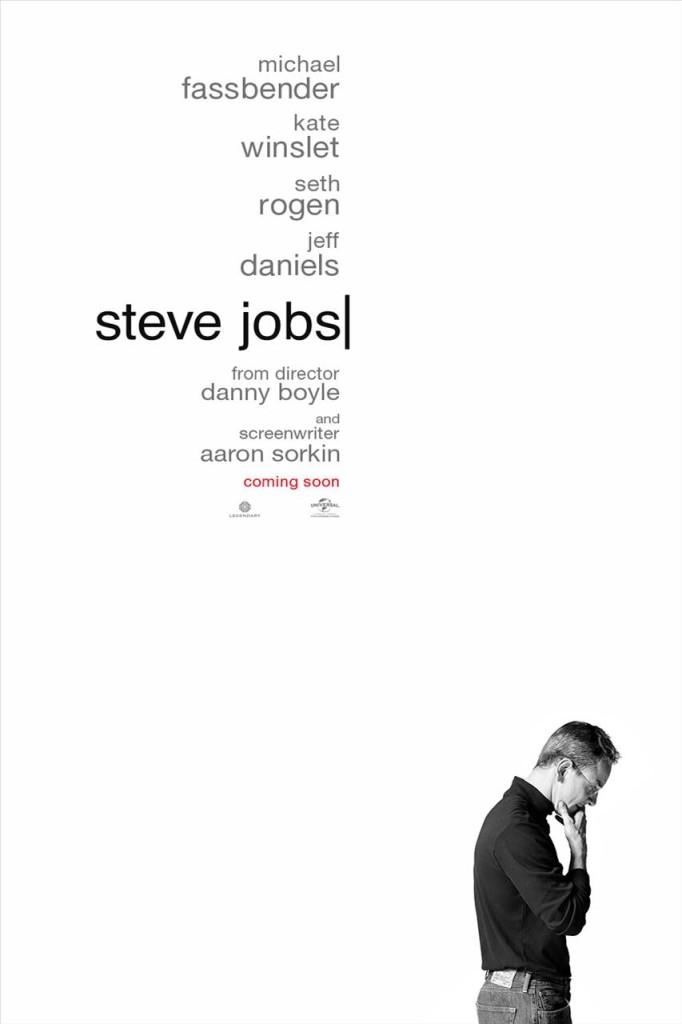 'We're all sick and tired of the same old biographical picture formula, right? It's been done for years and we have seen it time and time again, regardless of whether the film's subject is an athlete, a businessman, an inventor, an artist, it simply does not matter, we get the same thing over and over, which is to say, a "greatest hits" package of a person's life, tracing their steps from childhood to as far as they can go, if not all the way to death. By shoving everything that happened to a person into a two to three hour movie means we just skim the surface, we get the superficial details, with very little insight, and then before we know it, the movie is all over. Might as well have just listened to music while reading a boring, by the numbers biography. But with "Steve Jobs," this is not the case at all, a different tack has been taken, one that is very effective and which tells us more than the "birth to death" biopic could have told us.
Written by Aaron Sorkin and based on an authorized biography of the same name, "Steve Jobs" does not start with the person's birth and childhood and work its way through his youth all the way to the end when he became one of the most popular people in the world through his work with Apple, but instead this movie cherry picks three very specific moments in the life of Steve Jobs and these three moments are actually quite similar, giving the movie a very interesting structure with which they were able to work in, and by limiting the scope of the story, Sorkin, director Danny Boyle and actor Michael Fassbender were all able to get way more out of this character and managed to tell the story of someone's life without getting bogged down in all the extra details.'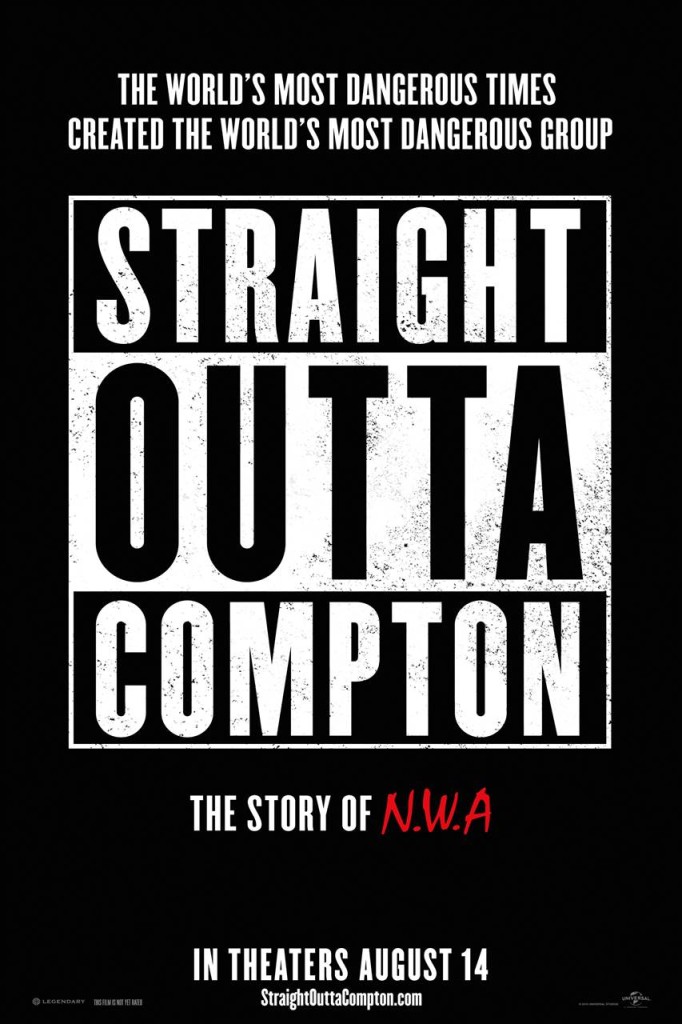 'The opening scene of "Straight Outta Compton" is a grabber, as Eazy-E (Jason Mitchell) is involved in what appears to be a gun deal going south, and just as the tension becomes unbearable, here comes a fully militarized police squad knocking down the door of this drug house in the hood, and Eazy has to ghetto parkour his way out of that house before the police catch him, and as he gets away, the title card SLAMS on to the screen in huge letters, saying "Straight Outta Compton," immediately telling you that this shit is serious.
This is what makes this movie really work because they take the time to really establish their neighborhood and the nature of their lives, the poverty, the struggle, the self doubt, the crime, this is all important to understand, so that when Dr. Dre (Corey Hawkins) and O'Shea "Ice Cube" Jackson (O'Shea Jackson Jr.) start talking about "reality rap," we know what reality they are talking about. When we see them get harassed and almost arrested by the police foe the umpteenth time for literally standing while black, and then the very next scene is Ice Cube showing everyone his lyrics for "Fuck the Police," we totally get why he would go that route, we all know what has compelled him to express himself in such a manner.'
12. The Martian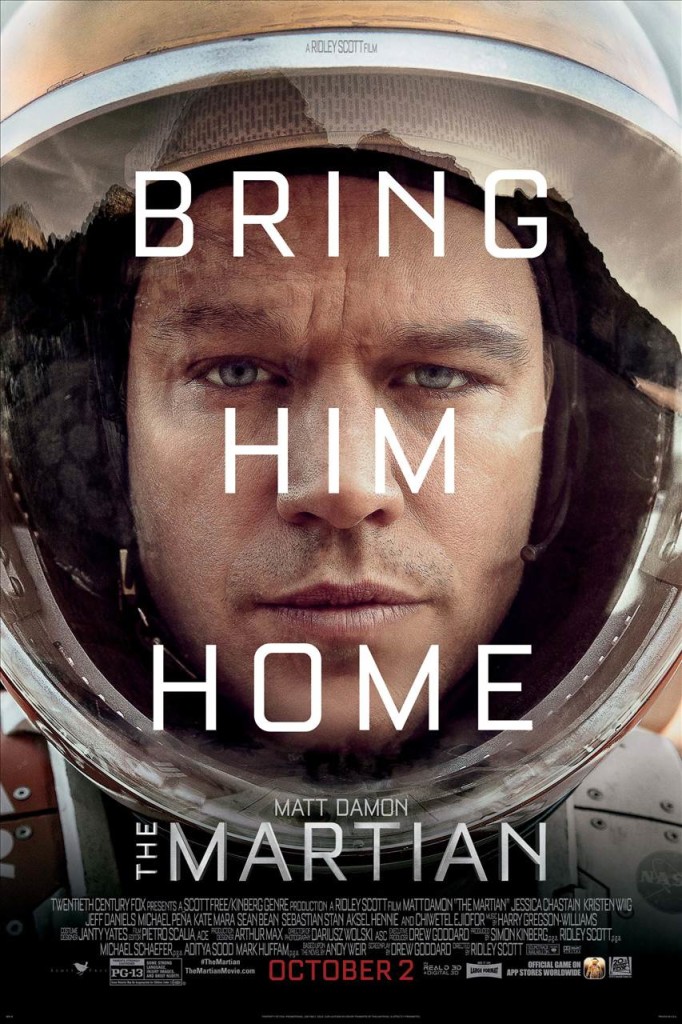 'Of course Ridley Scott was going to knock something like this out of the park, because the original story is so compelling and well written that it was a fairly simple adaptation from page to screen, and all Scott had to do is his usual level of technical filmmaking excellence. We know he can do science fiction, we know he can do outer space, his production design is always impeccable, and all of this comes out in full effect here in "The Martian," a movie which joins the ranks of "2001: A Space Odyssey" and "Gravity" as being great pieces of space-bound sci fi. It is both grounded and fantastic, believable and unbelievable, and that is a hard combination to pull off.
This is damn well made mainstream entertainment, the kind of movie that NASA and space nuts love because it hopefully gets people interested in the idea of space travel again, of the concept of leaving this planet and exploring others. This is the kind of film that gives people hope, for the future and for ourselves. Imagine if we really could all unite together for a common purpose? What if we put our own well being as a global community first? If we could this do for one person, what could we do for everyone? Like I said, a very humanist, populist tale, wrapped up in the guise of an outlandish sci-fi premise, but with its themes of abandonment and adversity and overcoming hardships no matter how large or small, it resonates on a deeply personal level with everyone. It may be a big movie set on another planet, but it is about as human as it gets.'
11. Room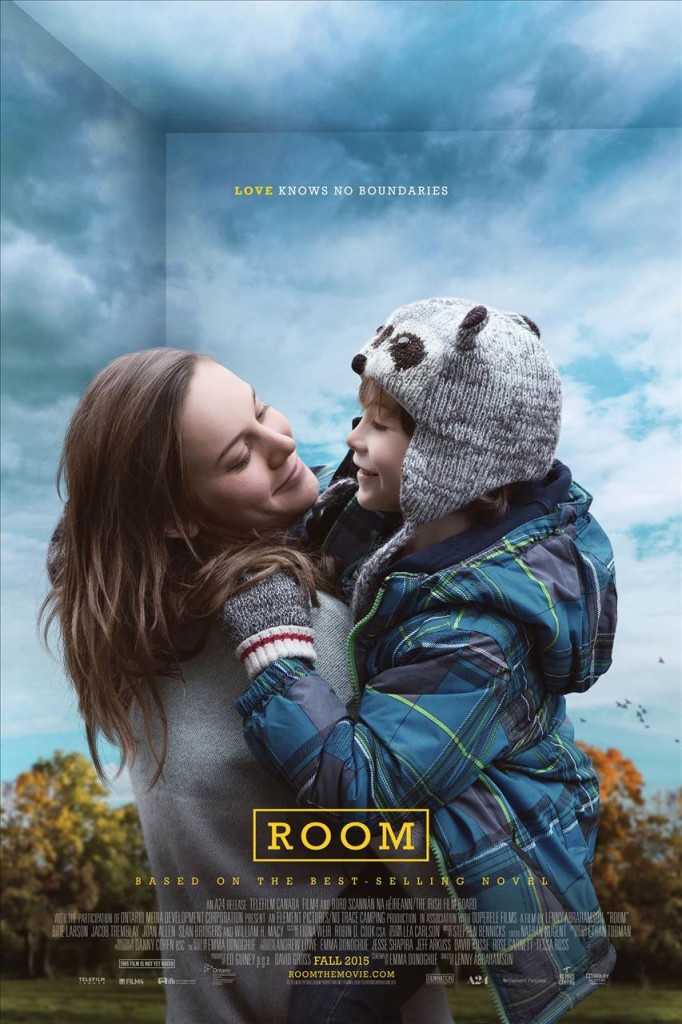 '"Room" is a tense little character drama expertly made in every way, a raw, emotional movie that tells a tough story and freely digs deep into a nightmarish scenario that we all know is far too common and which we try not to think about very much. This is the type of movie that reminds us about what kind of terrible things happen out there in our world, and how there are people going through tremendous hardships and how amazing these people can be in their very basic quest for survival. Sounds like fun, no?
And despite being heavy, "Room" is not a depressing movie, it does not beat you over the head and force you to feel bad for some people, but instead in a way it manages to reinforce our more positive feelings about humans and our will to live and what we would do for each other. Yes this is a story about a person who has been suffering terrible abuses for years, but it is also a story about motherhood and the connection between a parent and child and how this can be one of the strongest bonds in the known universe.'